Encore has been running The Big Chill seemingly non-stop for the past month or so and for some reason, even though I've seen it a thousand times, I always get sucked into watching it.
One of the main reasons I keep coming back (aside from the stellar ensemble, the legendary soundtrack, Jeff Goldblum's line about rationalizations and Tom Berenger's heroic mustache) is that I am pretty sure Kevin Kline's character Harold is the perfect man.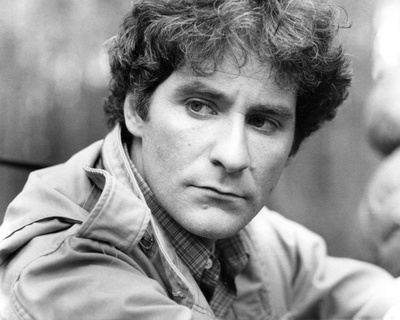 Here is the evidence I've compiled to back up this assertion:
He loves his wife even though she sports alarming poodle-like hair. 
He's laid back and rolls with the punches. When a coked-up Sarah can't sleep and keeps pestering him, he calmly tells her to relax and jokes that he'll get her more cocaine in the morning.
He's generous. Not only does Harold happily hosts his college friends for a weekend, he cheerfully gifts all of them with his company's running shoes and one of them (Meg) with his DNA (you might need to see the movie to understand this one).
He's successful but seemingly not arrogant. His running shoe company appears to be doing extremely well, allowing him to keep a gorgeous antebellum South Carolina vacation home and, in the words of his wife, "throw a great funeral."
He's fun! He likes football, smoking pot, dinnertime Motown dance parties and can even turn chasing an errant bat into a scene from Indiana Jones.
Last but certainly not least: he's adorable. That curly hair! Those pale blue PJs! Plus, our boy can rock a pair of running shorts.
Props to Phoebe Cates (who probably is the Perfect Woman for many who came of age in the 80s after the red bikini scene in Fast Times at Ridgemont High) for locking that shit down for life.